Persepolis 2
In Persepolis, Marjane's live becomes very turbulent at times, causing her and her family to experience a great deal of culture shock.  For example, in the story "The Pill," Marji is lying in bed and talking with her friend Julie, and the subject of sex comes up.  As Julie describes "Oh, you're the pure, timid, innocent virgin who does her homework.  I'm not like that.  I've been having sex for...
Persepolis 1
In "Persepolis", Satrapi makes good use of the comics, particularly when she shows Marji thinking to herself.  For example, after Marji visits her Uncle Anoosh in prison, then learns later that he was executed for being labeled a Russian spy, she is lying in bed and God comes to visit her.  Before he can really say anything, Marji screams at him to get out and she never wants to see him again. ...
The Elephant Vanishes 3
I believe that Murakami is a post-modern writer because he writes with such commitment to lack of clarity in many of his stories.  For example, the story "Sleep," where he writes a story about a woman who goes weeks on end without sleeping at all.  But he doesn't feel the need to end the story with any specific event that will conclude the character's journey.  Instead, the reader is left confused...
World Lit: The Elephant Vanishes Post #2 →
chase-this: In "The Elephant Vanishes," Murakami focuses on matters such as destruction, and confusion. He concentrates on these matters to emphasize the mid life problems and rough times people, normally in there late 20's and early 30s, experience and struggle with. The short story "Sleep"…
The Elephant Vanishes 2
In "The Elephant Vanishes," Murakami often writes his stories around characters that are trapped in their own minds and are disconnected with the outside world.  For example, in the story "Sleep," the main character is suffering from an extreme case of insomnia, already not have slept for seventeen days by the time the story starts.  She describes how she hasn't told anyone about her problem, even...
The Elephant Vanishes 1
The quote that stood out most to me was the man's observation at the end of the Bakery Attack story, in which he says "Alone now, I leaned over the edge of my bat and looked down to the bottom of the sea.  The volcano was gone.  The water's calm surface reflected the blue of the sky… I stretched out in the bottom of the boat and closed my eyes, waiting for the rising tide to carry me where I...
World Lit: Woman at Point Zero Post #2 →
chase-this: Firdaus gives up trying to become a respectable woman and returns to prostitution because she feels more powerful and more in control of her own life. She realizes she would rather have power than be respected. Firdaus leaves her life as a prostitute to work in an office as an assistant…
Woman at Point Zero 2
In the novel "Woman at Point Zero," Firdaus goes through many experiences that she believes are "rebirths," which she eventually realizes were just illusions.  From one place to another, Firdaus experiences endless suffering that grows to define her as a person.  On numerous occasions, she is treated as nothing more than a body as man after man comes into her life, only to engage her sexually and...
""Violence as a way of achieving racial justice is both impractical and..."
Woman at Point Zero 1
In "Woman at Point Zero", the quote that stood out to me the most was when Firdaus was explaining a time when she was crying in the middle of a dark night, alone, and emotionally helpless.  A teacher approaches her, and they have a conversation that is short but powerful for the both of them.   I was unsure whether Firdaus felt a great comfort with the teacher, Iqbal, or if she was simply reaching...
Nervous Conditions 3
Throughout the novel Nervous Conditions, the concept of individual versus society plagues Tambu's mind as she searches for the answers to a meaningful life.  From a young age, she has had a desire to be more than what society has planned for her.  In the world she lives in, women are supposed to be cooks and housewives whose main purpose is to serve her husband and the family as a whole.  The...
Nervous Conditions 2
Throughout Nervous Conditions, Tambu experiences first-hand the difference between a life at the mission and life at the homestead.  To Tambu, the mission represents education and progression into a more fulfilling life.  The homestead is the past, a world Tambu desperately wants to escape from, a world of gender-based oppression and the feeling of a lack of purpose in life.  She goes through a...
Hi I'm Kelsey: Nervous Conditions #1 - Quote →
chase-this: In the book Nervous Conditions, Tsitsi Dangarembga exposes the reader to the pervasiveness of gender inequality. This prominent theme is revealed as Tambu attempts to get an education while overcoming obstacles. Before her brother Nhamo died, Tambu tries to raise enough money to go to school….
Nervous Conditions 1
The themes of education and family are present in a single observation made by the main character, Tambu.  She observes about her father at the end of the second chapter, saying "Ignoring Babamukuru's imminent homecoming, he threatened to take me out of school again.  It was a thoughtless threat: how could he have done that?  Not having the power, he left me along.  We co-existed in peaceful...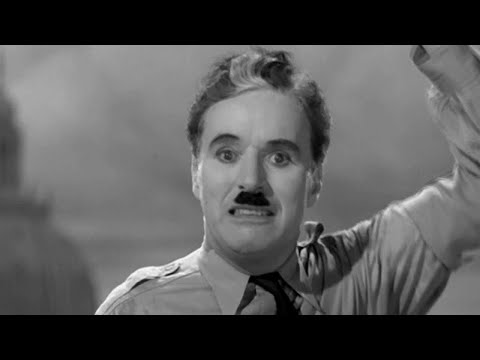 White Tiger 3
The White Tiger is the rare persona of a flaming ferocity that is ignited within the main character, Balram, despite the omnipresence of the jungle of Indian life.  Balram is a man who is possessed with a resilient idea within his mind- that he must escape the Darkness.  The way I see it, it's as if he has decided that he is going to succeed in this world, despite what society sees him as, and...
2 tags
White Tiger 2
In the novel White Tiger, the rooster coop is representative of the vicious world that Balram has experienced.  Adiga writes about how in Old Delhi there are chicken coops and how they have inhumane conditions for the chickens.  At the beginning of "The Fifth Night," he writes "Hundreds of pale hens and brightly colored roosters, stuffed tightly into wire-mesh cages, packed as tightly as worms in...
17 tags
"Moneyball" review
Starring: Brad Pitt, Jonah Hill, Phillip Seymour Hoffman, Robin Wright, Kerris Dorsey Running Time: 133 min As a concept, the game of baseball is pretty easy to understand- score more runs than the other team.  What the system of "Moneyball" is concerned with is showing a new player-structuring system in order to accomplish this task. The film is based on the true story of A's General Manager...
6 tags
"Drive" review
The scorpion relies on its patience and the pinpoint accuracy of its stinger to survive.  It travels alone.   "Drive" is disguised as an action movie, but it is really a study of The Driver.  He is specific in his actions, and seldom uses any words.  He is a getaway driver, paid for hire.  He won't carry a gun or be involved with the crime.  He will drive.   The Driver can do...
White Tiger #1- The River
            In the novel White Tiger, the recurrence of the river in Laxmangarh is a constant theme.  Early on, when Balram and his brother are bringing their dying father to the hospital, they take him to the river to wash his mouth out.  He has been spitting up blood, so Balram and his brother Kishan "kept washing his mouth out with water from the river, but the water was so polluted that it...
"The thing I hate the most about advertising is that it attracts all the bright,..."